The Library Connection
The Monthly Newsletter of the Eastern Shores Library System
www.esls.lib.wi.us
Volume 30 Number 1 January 2010
Click here for the Winter 2010 Bookmobile Schedule
Visiting artist Jonathan Callan will be at the John Michael Kohler Art Center from February 8-19 to create a sculpture of recycled books for the Beyond Words exhibit. The Arts Center is looking for used books for the artist to use for his sculpture. If any ESLS library has discarded books that they want to contribute to the project please contact Jamie McFarlane at jmcfarlane@jmkac.org , or 458-6144 Ext. 147. The Arts Center will begin picking up the contributed books beginning February 1. Because the sculpture will become part of the permanent collection at the Art Center they are asking that all contributed books be free of mold or smoke.
Speaking Volumes, The Language of Artists' Books is currently being exhibited at the John Michael Kohler Arts Center. The JMKAC newsletter for January – February describes the exhibit as "several artists who investigate the structure of words and books, shifting and folding them into new meanings. Others highlight the power of visual language to impact the written word through unexpected illustration, wordplay, and sculptural alterations." The exhibit runs from January 24- May 23. The exhibit is something you don't want to miss! For more information on the exhibit visit the Art Center online at http://www.jmkac.org/ .
Jan Braby, Information and Assistance Specialist at the Aging & Disability Center of Ozaukee County recently shared some information about the resource library available in that office. Books and tapes on the topics of aging, dementia, the developmentally disabled, and on care giving, make up most of the collection.
According to Jan, "We lend out materials to individuals who come into our office and after speaking with them, we ascertain which of the books would most benefit them in their unique situation. The books that we most regularly lend out are those that address practical solutions to challenging behaviors, most often displayed by those with dementia."
Jan has provided a list of the lending library titles: Lending Library Titles.
The Center has been organized as a one-stop center where staff can answer your question, give information and provide referrals. The services of the center are available for Seniors and physically disabled adults, concerned family members and the community. Over 150 brochures and pamphlets on programs and services for older adults are available.
The Center is located on the third floor of the Administration Building at 121 W. Main St. in Port Washington. The phone number is 262-284-8120. Their office is open Monday - Friday 8:30 a.m. - 5:00 p.m. Check out this community resource.
Children's Librarians Corner
Cindy Beyer, Children's Services, W. J. Niederkorn Library
The other day I was pondering about the changes that libraries have made over the course of my lifetime. I remembered the good old days of my youth. Climbing up the big steps to the huge red building at the top of the hill. When I walked inside, there was always an eerie quietness that somehow made me feel uncomfortable. I loved to use the card catalog and all the little drawers. The library was full of endless possibilities; I wanted to read them all. But it was the quietness that I remember the most. I found the lack of noise and the tiny whispers and movements to be very distracting. I also remember that I was afraid of the librarians, those ladies behind the desk that were always surrounded by piles of books. I am sure that they were probably nice, but I never had the nerve to find out for myself.
To say the least, my opinions today have changed as much as libraries. I feel that today's libraries are much more open and inviting than they were in the past. Libraries, especially the children's areas, are set up to provide materials and activities for children of all ages and decibel levels. We understand that children cannot be quiet all of the time, and we shouldn't reprimand them for acting as children. We offer computers, coloring pages, blocks and other tactile toys to enhance their developmental learning. Our library even has a full Thomas the Tank Engine train table, which provides hours of enjoyment. Libraries not only provide resources for families but they are also great meeting grounds for parents that need to interact with other families in the area. Today's librarians are just as knowledgeable as our predecessors, but I think that we are a little more approachable. We know our families, we listen to their problems and we provide a friendly face to people who may be having a difficult time.
I am glad that libraries keep evolving and I am now a part of action. I am proud that our library is so approachable and well-loved in this community. We have patrons, young and old, that visit us on a daily basis because they love to spend their free time here. Our library is a comfortable environment for reading or play, has a friendly, approachable staff, and offers a vast amount of entertainment possibilities. I hope that every child in the area feels comfortable enough to climb the steps, come inside and take advantage of everything the library has to share.
The Milwaukee Journal Sentinel reported January 19 that the Washington County DA has determined that the "City of Cedarburg officials failed to prove allegations that Town of Cedarburg officials held numerous illegal meetings in 2009." City of Cedarburg officials felt some of the meetings (27) dealt with the shared service agreement with the Town of Cedarburg for services for the library, recreation and senior center services (not the pool or fire services) and might be in violation of the open meetings law. The complaint filed by the city cited a 2007 state Appeals Court ruling that 10 closed-door meetings on the same set of subjects would be an excessive number. According to the Sentinel, "City Attorney Kaye Vance said that she will ask Mayor Greg Myers and the Common Council to take the open meetings complaint one step further by filing a lawsuit against the Town in Ozaukee County Circuit Court."
The non-renewal of specific agreements has hit the Cedarburg Public Library especially hard. According to the Sentinel in a November article, Mayor Greg Myers stated, "The city library will take the biggest hit, with a $101,000 drop in revenue from one year to the next." According to Library Director Mary Marquardt, " In November, the Cedarburg Joint Library Board met to discuss the decrease in revenue. They decided to close the library on Sundays, cut hours Monday - Thursday by opening the library one hour later and closing the library one hour earlier, decrease the purchase of books, magazines, DVDs, electronic resources, etc. by $22,500, discontinue the lease of one photocopy machine, eliminate some funds for unexpected maintenance costs, start emailing overdue notices and decrease funds for office supplies, computer supplies, printing and postage. These decisions will cut the library's budget by $50,000. In February, the Cedarburg Library Board will look for additional reductions, which could include more reduction in hours and publications." Another option is to use some of the library's reserve funds. However, "Some Board members are reluctant to use these funds given there are still plans to build a new library," stated Director Marquardt.

To access the articles from November 14, 2009, December 17, 2009 and from January 19, 2010 click on these links.
For more information about the Open Meetings Law, which also pertains to library boards, go to the State Law Library .
Martha Farley Berninger,

Librarian Supervisor, Reference and ILL
According to Martha Berninger of Wisconsin's Reference and Loan, "Young people across Wisconsin are heavy users of the AskAway virtual reference service. They are logging in to chats with AskAway librarians using links found on their local public library website, their school library media center website and on the Department of Public Instruction's Reference and Loan Library website. This year alone, 30 additional Wisconsin schools have added links to the AskAway service and more schools have expressed an interest in joining up."
To find out more about this growing service two basic informational sessions will be available to librarians through the AskAway Wisconsin consortium. Registration for the two sessions will open soon. If neither of the sessions are convenient for you, please contact Martha Berninger (at 608-224-6168 or Martha.berninger@dpi.wi.gov) to arrange another time.
Session 1: Friday, February 12th, 10:00 a.m. to 11:00 a.m.
Session 2: Tuesday, February 16th from 1:00 p.m. to 2:00 p.m
preschsvcs@ala.org
If your library is planning special needs programming for autistic children you may want to check out Libraries and Autism, We're Connected, a joint library project by two New Jersey public libraries, Scotch Plains Public Library and Fanwood Memorial Library.
The web site contains resources to help library staff provide good customer service to individuals with autism and their families. The website includes a training video that focuses on what you need to know about autism, press releases to be used to advertise a library's autism-friendliness, book lists, links to sites that can help librarians become more educated about autism and other disability issues, tip sheets and resources for families dealing with autism.
Free non-commercial use of any of these materials is permitted and encouraged to support autism awareness.
Jenni Terry, Press Officer of the ALA Washington Office
Provided primarily through the American Recovery and Reinvestment Act of 2009, $100 million dollars, administered through the USDA, will be allocated for funding of public libraries to provide educational opportunities and improve public services in rural communities. "Funds may be used to construct, enlarge or improve public libraries. This can include costs to acquire land needed for a facility, pay necessary professional fees and purchase equipment required for operation. Funds can be used to purchase shelving, furniture, computers, audio-visual equipment, distance learning equipment and bookmobiles."
For more information on the program and how to apply, see the USDA Rural Development fact sheet. Or, to reach the USDA Rural Development contact for a specific state, visit www.rurdev.usda.gov/rhs/ – adding the two-letter initial of the state to the end of the URL.
Wisconsin's Operation Military Kids (OMK) is an organization that supports military families. At the end of 2009, OMK, the Wisconsin Department of Public Instruction, and public library systems partnered with the University of Wisconsin Extension Service to provide twenty deployment related books to the Plymouth Public Library and seventeen other libraries within the State.
The deployment of 3,200 National Guard members affects more than the service members; it has a huge impact on the families left behind. More than 7,000 Wisconsin children will be without a parent for over a year. It is difficult for a child to be without a parent on their birthday, holidays, and special school events, but kids who have been affected by deployment, say the worst part is worrying everyday about the safety of their parent. Libraries within the State were chosen because of the high percentage of military families in their area. The books help explain deployment to children and can be used to initiate a conversation about the stresses caused when a loved one is deployed.
According to Plymouth Public Library Director Martha Rosche, " Plymouth has a very active group for military families, thanks to Karen Degner, who is part of the Family Resource Center of Sheboygan County staff and works in Plymouth. We have partnered before with the FRC and this is a great opportunity to once again partner with them by having these books available at the library. We are pleased to be chosen as the host site for the military collection for Eastern Shores Library System." A bibliography of the titles is available at all the system's libraries and Ms. Rosche stated, "We hope to see this collection used by many."
Plymouth has added the titles to EasiCat so the books are available to all residents of the ESLS. All Eastern Shores Library System libraries have received a Wisconsin Operation Military Kids Read poster and bibliography of the books. Other libraries receiving these books are located in Abbotsford, Appleton, Onalaska, Ashland, Fort Atkinson, Wisconsin Rapids, Janesville, Rice Lake, Racine, Richland Center, Fond Du Lac, Green Bay, Sussex, Kenosha, Milwaukee, Waupun, and Two Rivers.
If you would like more information on Operation Military Kids check out their site at: www.uwex.edu/ces/4h/omk
February 1, 2010 is the Summer Reading Program meeting at the Oscar Grady Public Library in Saukville from 9 a.m. - 12:30 p.m. The themes this year are: "Make a Splash—READ!" (for the children), "Make Waves at Your Library" (for teens) and "Water your Mind-READ" is the adult theme. Check out the Collaborative Summer Library Program web site for more information.


* On February 3 from 1:30 p.m. to 3:00 p.m. the Ozaukee County Board of Supervisors will review the Joint County Library Plan for 2011-2015. This meeting will be at the Ozaukee County Courthouse.
* The Sheboygan County Aging and Disability Resource Center recently moved to new offices in Sheboygan Falls in the ADRC Building on 650 Forest Ave.
* The 2010 Directory of Community Resources: for well-being and Healthy Living by Mental Health America is now available. You can access it from the link above.
*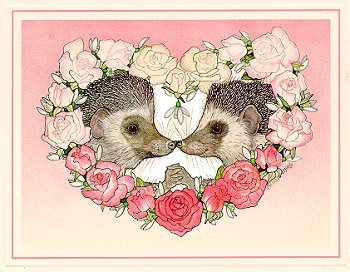 Go green and email your Valentine a card by using Jan Brett´s valentine postcards.